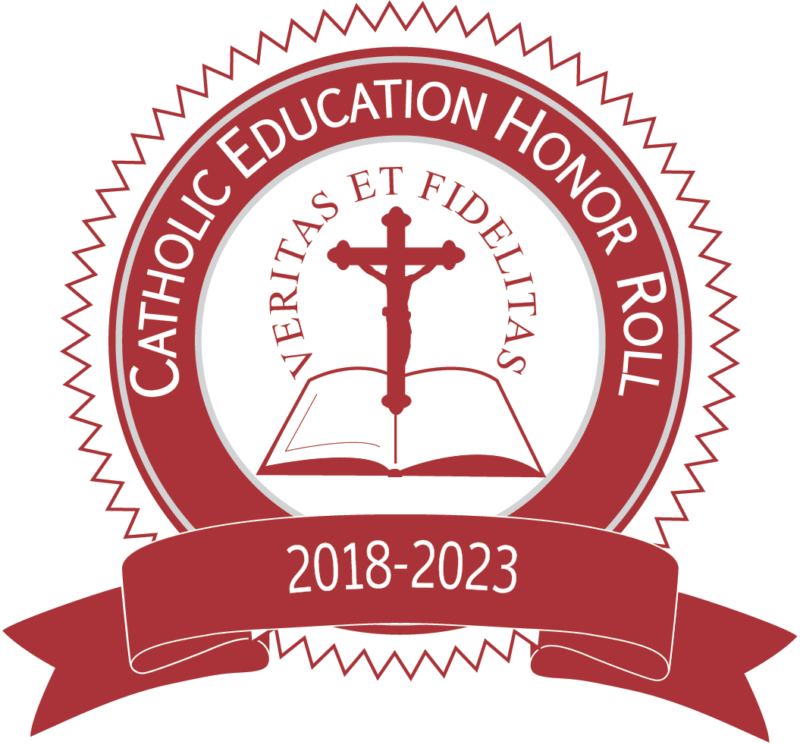 St. Francis of Assisi School is proud to be nationally recognized as a Catholic Education Honor Roll School.
Directed by the Cardinal Newman Society, the Honor Roll program distinguishes high-performing Catholic schools nationwide.
While it is something that we as a community have always known, this public recognition provides an outward sign that we are fulfilling our mission to provide an outstanding, and joyfully Catholic education for all.
St. Francis of Assisi School is one of just forty-four schools on the current list, and it is the first New Hampshire Diocesan school to have received this recognition.
Our school engaged in a thorough internal and external review of its comprehensive program offerings before being awarded this status. It has received specific recognition for its strong integration of Catholic identity throughout its efforts, including the integrity of its mission, the strength of its community, and its rich spiritual life.
The Honor Roll also recognized the school's efforts at integral formation of the minds, bodies, and spirits of its students as well as its comprehensive academic program which seeks to instill a Christian vision of the world and human wisdom and culture.